Description
Products in this Box
Pick-up Date
The Variety Box (Victoria) is available for pick-up only. Our pick-up location is at 579 Niagara Street, Victoria.

You can expect high quality cheeses, meats, desserts, drinks, specialty items and some surprises! (All vegan of course.)
A curated mix of food and drinks from well-known and brand new vendors.
6+ B.C. vendors featured in every box!
At least 90% local. (We may sneak in a treat from elsewhere!)

The Plant Curious January Box Includes: (April TBA)  A Breakfast Burrito from Brightside Foods, Space Rabbit Chocolate Freeze-Dried Ice Cream, Wholly Veggie Thai Curry, Chile Poblano Tamales from Antojos Sabores, West Coast Cheddar Cheese from Blue Heron, Sharp Cheddar or Umami Butter Kove Puffs and Non-Alcoholic Peach Bellini Cocktail by Opus to celebrate the New Year! 

Pick-up hours will be between 3pm-5:30pm
Pick-Up Date: In Victoria, Plant Curious Boxes are only available by Pick-Up. The January Pick-Up Date is Thursday, January 26th! (April TBA)
Customer Reviews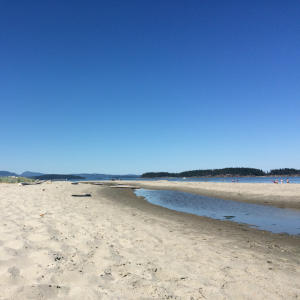 KH
04/05/2021
Kelsey H.

Canada
I recommend this product
Great box to look forward to!
Love this plant curious box company! It's so exciting to see what cool new local vegan products will be included and it's something I look forward to. I also love that I can try some items from the mainland that don't normally make its way to Victoria. The box is also a nice mix of snacks, treats and practical grocery items like chili oil that will last. Highly recommend!
03/03/2021
Stephen E.

Canada
I recommend this product
Lots of variety and lots of discovery!
It's always very exciting to get a new Plant Curious box. Trying new local brands - often products I'd regularly not seek out - is great. The box allows me to "be adventurous" with some foods I've never heard of - trusting that Plant Curious is picking some very tasty new items (so far, very true!). As someone fairly new to vegan cooking, the contents also give me new ideas for what I can make (perhaps with help from some of the products!).
03/02/2021
Chelsea

Canada
I recommend this product
Best Vegan Box
Loving my plant curious boxes! Every month is a new surprise and showcase of local companies creating delicious, unique and fun vegan edibles. I love the combo of treats, beverages and dinner stuff, I look forward to delivery day! Keeps things exciting getting the box!
02/12/2021
Taelor

Canada
I recommend this product
Love our Plant Curious box!
We look forward to our delivery every time it comes! There's always great variety and Jordan is amazing with communication making the whole process super seamless. If you've been thinking about whether it's worth it - it absolutely is! Order now and thank me later!
02/10/2021
Kerry

Canada
I recommend this product
Don't mind driving to Victoria for this box!
As a committed vegan of 5 years plus, I'm still plant curious! Love my subscription! This box allows me to explore products that aren't available in the Cowichan Valley and inspires me to build new menus centered around the foods I receive! It's fun to cook when you have new food items to try out.